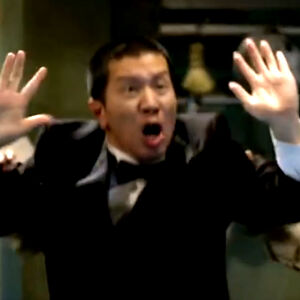 Persons Unknown is Changing Nights
Edit
Hello all, My Name is Rick and I'm new at this Wiki page. I found some news on Persons Unknown that I'm sure will be of interest to all who read this site. Here is the link to an article I found on the change in night of the show. Article
It seems that Persons Unknown is not doing too well in its Monday night time-slot so according to the above article NBC will be moving the show to Saturday nights after next week's episode. So there will be a bit of a break between the July 5th final monday, and the July 17th First Saturday.
I for one am a bit disappointed in the fact that the ratings are low on this show. As a former Lost-Nerd, I love mysteries, and I love shows that make you want to theorize. I believe that this show has the potential to unfold into an awesome narrative full of many twists and turns. I also believe if done right, Persons Unknown could go on for at least two more seasons. But alas in this new age of television, where the majority of people have the attention span of a toddler, it is almost impossible for a show like Persons unknown to keep going strong. For an example of what I'm speaking of, take a look at the recently canceled series Flash Forward.
I guess more people want to watch shows like "Wipeout" and "The Biggest Loser", what happened to all the thinking television viewers? Well I don't have an answer to my question, but I'll keep looking for the smart shows, and keep doing my part in making them as successful as they can be.
Thanks for giving me this platform, and I hope the info helps someone out there.
Rick